If you are a coupon clipper, you might wonder sometimes if that time is worth the savings. If you are a reader of my blog you know that just clipping a coupon for $.35 cents here and $.50 cents there is not how to maximize your savings. It's when you combine coupons with sales, rebates, and clearance items where you get ahead. Not to mention doubling coupons!
(I just did that this morning!)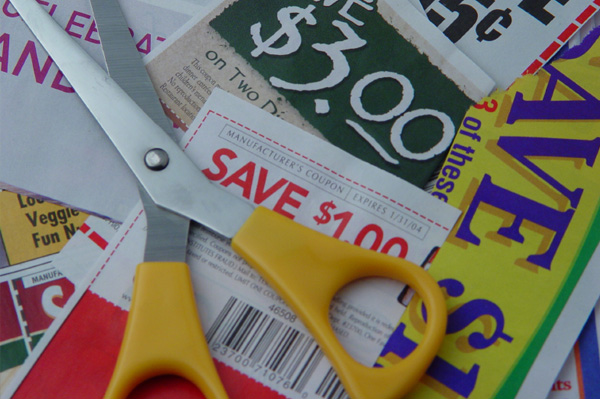 Jared emailed me this morning with this article from the
Wall Street Journal.
The math figures are sure interesting! Make sure you read the
entire article
to get the entire picture.
Average saving per coupon: just $1.44, according to the Inmar report.
Figuring it takes one minute to clip a coupon, saving $1.44 a minute is the equivalent of saving $14.40 for 10 minutes.
That averages to an hourly rate of $86.40.
Does that change your mind about clipping coupons? Of course, you still don't need to spend hours a week. I spend about 45 minutes (or less) each week putting my 6 sets of coupon inserts into my coupon binder for the week. I don't
clip my coupons
, either.
When I can build up my family's food storage for less than half the cost why not do it? Seriously, people! Jump on board! Couponing is the new bling. Just in the past few weeks I have gotten many,
many
great deals with my coupons. Here are a few:
45 Chinet paper plates: FREE
4 bags Goldfish crackers: FREE
2 bottles Suave shampoo: FREE
7 packs Trident gum: FREE
8 boxes Ronzoni pasta: FREE
4 boxes Kelloggs cereal: $.38 cents each
Pampers diapers: $4.50
I have literally saved
thousands
of dollars every year! And on a regular basis I save about 65% when I go shopping, and up to 95% when I have double coupons at Albertson's. So those $1 coupon here and $.50 coupons there really do make a difference!
What is your verdict? Are coupons worth it? They are to me!