One thing I love about the internet is all the information that's available. There are so many creative and knowledgeable people out there sharing great tidbits and ideas.
Today I wanted to share a thrifty tip I found on
Vanilla Joy's website
. Her idea of using empty soap dish containers for toys and trinkets is a great idea! I have done this with other containers but not soap dish containers. Perfect for kids.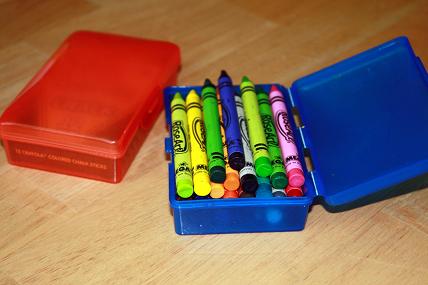 photo courtesy of Vanilla Joy
It reminds me of Real Simple magazine, and their column New Uses for Old Things. I love reading these ideas.

What do you repurpose?