Do you have your own website or blog? If you do, you can get a $10 gift card from Emergency Essentials!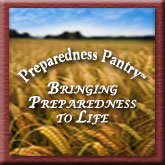 All you need to do is put their button on your blog or website. Read all the rules
HERE
. It's easy! I got my gift card a few days ago in the mail.
Freebies aside, Emergency Essentials is a great company. I have gotten many things from them in the past 10 years. Check them out!