Using coupons is becoming much more popular now as the economy is so bad. A cashier told me that not too long ago. She said it used to be just a few people here and there using coupons, but now many more customers are coming through the checkout line with coupons in hand.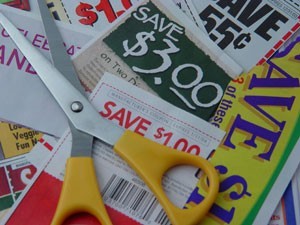 How do you organize your coupons? There are countless ways to do it. But one thing is for sure: if you want to coupon you HAVE to have an organizational system or it won't work! Avid couponing can become frustrating very quickly if you don't have your coupons in order.
Today I will feature a few ideas and then on Friday I will talk more in depth about couponing....organization, how to do it, and how it can benefit you.

You can organize by expiration date, by manufacturer, or by product. There is no right or wrong way to organize your coupons. Do what is best for you and what works for your shopping system. I like to organize my coupons by expiration date in a large accordion file. I take it with my wherever I go. At home I keep all my inserts filed by date so if there is an extra coupon I can find it easily when shopping lists come out. I clip all the coupons I know I will use, think I might use, and will use if it may be free. All the others I don't clip...which isn't very many!
If you are going to be an avid couponer and use multiple sets of coupons, I recommend doing the binder method because you can carry more coupons with you. But here are some ideas if you are just getting started.

The accordion file is one option. This one attaches nicely to your shopping cart.

Here is your
basic accordion file
you can find anywhere, even the dollar store. You can organize by category or alphabetically.

Organizing in envelopes is a cheap option but not very efficient.
This is personally my favorite!
The binder system.
My friend Faye has lots of great info on her site about this.

And for all you die-hards out there....using a briefcase is always an option too!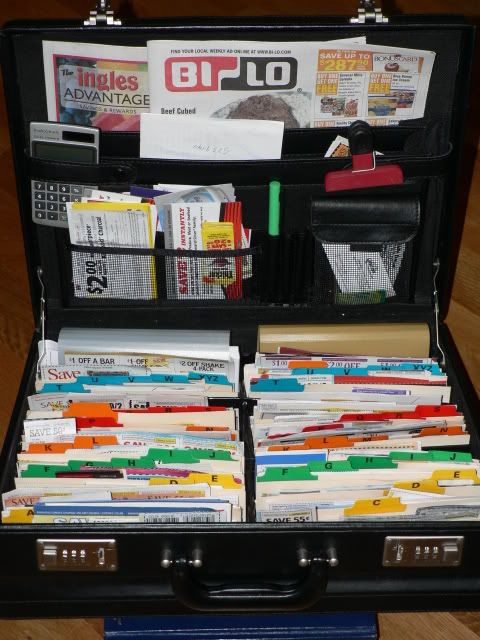 How do you organize your coupons? What has not worked for you?